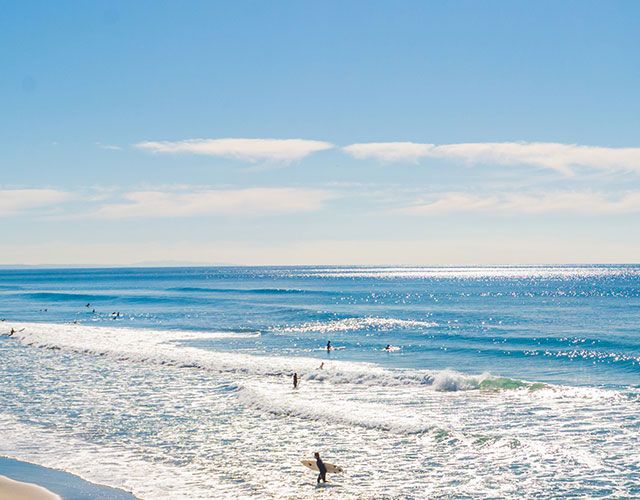 Testimonials
"Jenna and Jessica are such an amazing real estate team. The exceeded all our expectations as real estate agents and did an amazing job navigating us through the sale of our home. The were great about detailing out the entire process so we knew what to expect and stuck to their timelines and promises. They staged our home and sold it within in the 1st week it was on the market. We are beyond huge fans and look forward to working with them both again in the future."
2018 Alexandra
"My wife and I had been looking for a home for our family for over 2 years and Jenna patiently worked with us the entire time. She never stopped making us feel like we were her most important clients even though we were by far her most difficult not knowing what we wanted or where we wanted to be. Jenna continued to guide us and never lost her professionalism or spirt along that way and after 2.5 years we found the perfect home and Jenna made it happen for us. We were 1 of 4 offers on the home and we were not the highest offer, but Jenna has a great reputation in the industry, years of experience and a proven track record and these traits got our offer accepted! We are eternally grateful for her perseverance, positive attitude and professionalism over the years and could not be happier with the home we purchased. We know it would not have been possible without her relationships and hard-work. I would highly recommend Jenna to friends and family!"
2018 Petersen
"I have known Jenna Daley throughout her long tenure in real estate and my wife and I were honored to use her services this past year when she sold our long-time family home and found us the perfect home to start the next chapters of our lives. I was so impressed with how hard Jenna worked and she made both transactions so seamless with incredible communication, organization, and skill. Part of her services, which in our opinion is above and beyond, is her staging services. She beautifully staged our home to sale and sold it within 2 weeks of going to the market. Additionally, she worked hard to find us a home to purchase and moved quickly to keep all timelines on track. We could not have been more impressed with her services and have since sent her multiple leads. Thank you, Jenna, for all your hard work and going above and beyond for our family."
2018 Marc
"Throughout a very stressful time – selling and buying a new home- Jenna did it effortlessly. What impressed us the most was her work ethic and how much we trusted her knowledge of the market. Jenna was present for every showing, did not use a lockbox and worked tirelessly until our home was sold. She also negotiated a rent back until our new home was done so we did not have to move our children twice. Jenna was incredible, and we are so grateful for everything she did for our family."
2017 Willard
"I met Jenna Daley through a tennis league and I knew if she worked as hard at her job as she did on the tennis court she was the perfect realtor for me. We have used Jenna for buying and selling both commercial and residential properties throughout San Diego and are beyond satisfied with her service and knowledge. I would highly recommend her to friends and clients."
2017 Watson
Jenna Daley
CalDRE#: 01262893